2020 "FULL 90" Youth Camp

May 26, 2020 - May 29, 2020
This day camp is open to all male and female youth soccer players between the ages of 5-13. It is a full day camp beginning at 9am (early drop off option @ 8am just $30 for the week) and ending at 3pm. Our soccer camp is suitable for all levels of experience and all positions on the field!  We will run a couple of introductory GK sessions for all players during this camp, as well as lots of technical sessions and small sided games aimed at improving the individual skill level of all players attending.  Lunch is NOT provided, please pack your child's lunch!  We will have 2 breaks during the day for snacks/lunch, and most days get into the APSU swimming pool too.  Please bring lunch, snacks, drinks, soccer ball, sunscreen, towel, & swimming gear.
Use our discount codes below during online registration for $15 off - only for Military families, Siblings, and APSU staff/faculty children.  You may be asked to provide verification for discount after registration.
Discount codes:
SIBLING
MILITARY
APSU
For the $25 off "Bring A Friend" discount, you and your friend must pay full price & register in the same week.  Both sets of parents must then email APSU head coach Naomi Kolarova at clarken@apsu.edu with both friends names, and the $25 refund will be applied to each player at that time.  The "Bring A Friend" discount DOES NOT apply to sibling registrations, they have their own discount code to save $15 each.  The intention of the "Bring A Friend" discount is to introduce new families to our APSU soccer camps and expand our reach in the community, as well as obviously reward campers who introduce that friend to our camps!
Approx daily schedule:
8-9am Early drop off option
9-11am Session 1 (technical based)
11-12 Pool
12-1pm Lunch Break (indoors)
1-3pm Session 2 (small sided games)
Schedule is subject to change and will be emailed the week or two before camp.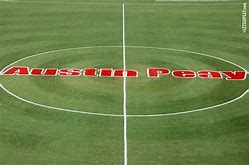 Austin Peay State University - Morgan Brothers Soccer Field.
2020 "FULL 90" Youth Camp
Gender: CoEd | Ages: 5 - 13
May 26, 2020 - May 29, 2020 | Clarksville, Tennessee
Tue, May 26, 2020 - Fri, May 29, 2020
Drane St
Clarksville
,
Tennessee
37040